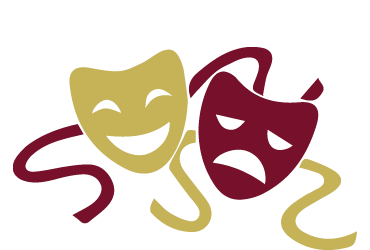 Joy Cain
President
email joy@centerplacechristiantheatre.com

Facebook
I am so very glad to be anxiously engaged in a good cause with such a wonderful board, a host of amazing volunteers and some very talented performers!
Joy is the board president and the founding member of Center Place Christian Theatre. Joy is a Speech- Language Pathologist, practicing at KC metro hospitals and rehabilitation programs. Her undergraduate degree was in Elementary Education and she enjoyed teaching 4 th grade at Center Place Restoration School for 11 years.
Joy became interested in theatre when her children were young. Her first onstage experience was as a villager, when her entire family appeared in Raytown Art Council's 1999 production of Fiddler on the Roof. She also appeared onstage as Mrs. Squires, again with her entire family, in the Blue Springs Community Theatre production of The Music Man. Joy was a theatre mom for many years and learned from many wonderful directors in various community theatre organizations. While at CPRS, Joy & others established the fall musical program, and directed the first 10 musicals there (Annie, Beauty and the Beast, The Music Man, Sound of Music, The King & I, Meet Me in St. Louis, Cinderella, Annie, The Little Mermaid, and Peter Pan).
In 2008, requests came in from alumni of CPRS who graduated before the musical program began, asking if it were possible to have an alumni musical production in the summer. Center Place Christian Theatre was born! CPCT now involves many others from various groups of believers, in addition to CPRS alumni. Joy is so pleased to see CPCT continue to thrive and grow in unity of purpose, using God-given talents to serve the community. She is thankful for the wonderful people throughout the years who have worked tirelessly, volunteering their time to make CPCT what it is today!
Recent Experience
local_activity

Mary Poppins

with Center Place Christian Theater

August 2017

local_activity

Little Women

with Center Place Christian Theater

Summer 2015

local_activity

OKLAHOMA!

with Center Place Christian Theater

Summer 2012

local_activity

Fiddler on the Roof

with Center Place Christian Theater

Summer 2009

local_activity

Seven Brides for Seven Brothers

with Center Place Christian Theater

Summer 2008

local_activity

Disney's Peter Pan, Jr

with Center Place Restoration School

2015

local_activity

Disney's The Little Mermaid, Jr

with Center Place Restoration School

2014

local_activity

Annie

with Center Place Restoration School

2013

local_activity

Cinderella

with Center Place Restoration School

2012

local_activity

Meet Me in St. Louis

with Center Place Restoration School

2011

local_activity

The King & I

with Center Place Restoration School

2010

local_activity

The Sound of Music

with Center Place Restoration School

2009

local_activity

The Music Man

with Center Place Restoration School

2008

local_activity

Disney's Beauty & the Beast

with Center Place Restoration School

2007

local_activity

Annie

with Center Place Restoration School

2006

local_activity

Fish Tales

with Center Place Restoration School

2005