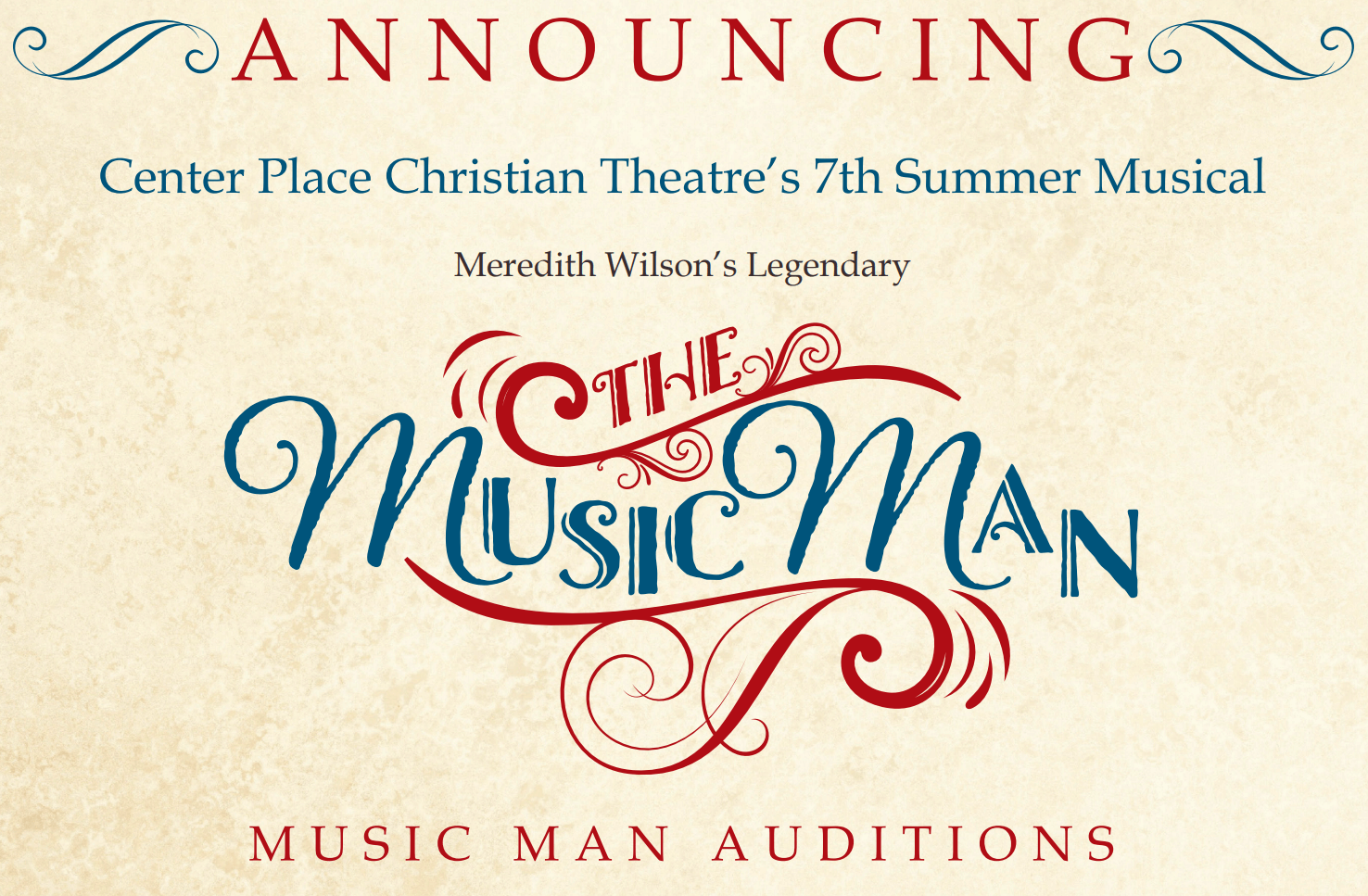 Who?
Children 5 & up, older youth, young professionals, and young marrieds
When?
Friday, May 14th from 6:00 pm til 9:00 pm
Saturday, May 15th from 10:00 am til 12:00 pm
Call Backs: Saturday, May 15th from 1:00 pm til 5:30 pm
Where?
Independence Central Branch
919 S Delaware, Independence, MO 64050
Format?
Virtual auditions are available for chorus parts only. We are happy to add you to the chorus. However, if you cannot be here for call backs you will not be considered for a lead role. Please record yourself and send to: Joy Cain via
Email
or Facebook messenger.
SING
Sing up to 32 measures of a song from a musical (other than Music Man). Please provide a copy of your music in a binder or affixed to a folder, for the accompanist, without a page turn (if possible). Virtual audition: same requirement. However, if you do not have an accompanist, an accompaniment track without vocals is allowed (no a capella, please).

* There are non-singing roles available as well. You do not have to audition with a song if you prefer a non-singing role.
DANCE
You will be required to learn and repeat a dance combination. Wear comfy shoes (no flip flops). (There are non dancing parts available.)
ACT
You will do a cold read in a small group and/or with the audition committee. Virtual auditions, please do a 1-2 minute reading.
Roles
Mission
Center Place Christian Theatre (CPCT) is committed to producing quality, family friendly entertainment, while providing an uplifting environment and experience for its participants.
Our Theme Scripture: "When ye are in the service of your fellow beings, ye are only in the service of your God." -Mosiah 1:49
This effort is a service, a means of bringing others joy. Audience members may have burdens, but performers use their God-given talents, to transport them to another place and time, where concerns are temporarily forgotten.